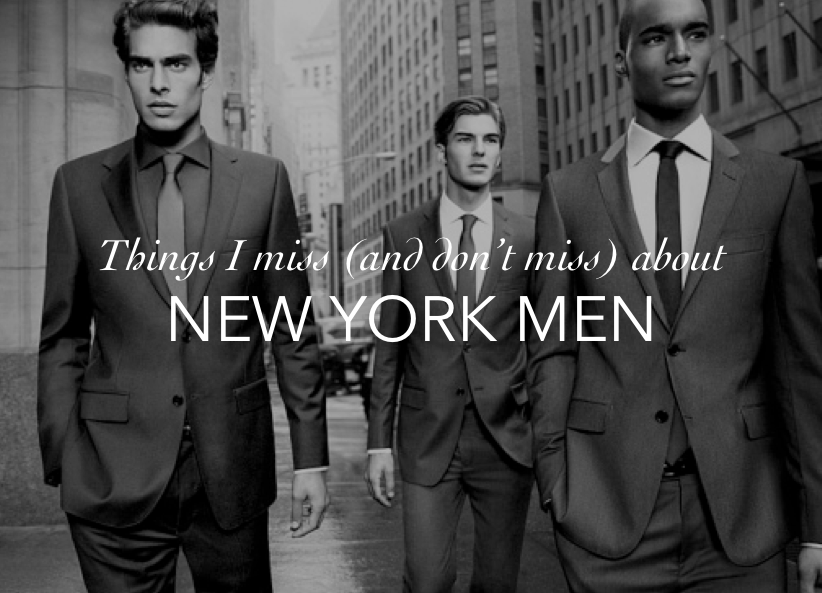 Yes, I realize that this is a redundant topic and that this blog is in danger of becoming a Travelocity guide for single promiscuous globetrotters. You will have to bear with me on this one, as I recently returned from New York and am currently experiencing serious withdrawals, causing me to tear up during Project Runway zoom-ins of the Manhattan skyline. I suppose that deciphering the city's male inhabitants is my attempt to feel closer in spirit.
Going back to New York, I occasionally question what it is that made me move to Paris in the first place. Suddenly, I'm in a legitimate first world city, with excellent customer service and people who don't consider complaining to be a national sport! Fueled by super foods and Soul Cycle, my energy levels rise to turbo-speed, and I begin accomplishing more in one day than I do in weeks in Paris. The men, who suddenly come in all shapes and colors and sizes, provide a refreshing contrast to the monotonous Frenchies, in both their attitude and demeanor.
However, a few days into it, my acai-kale-hemp-fueled-high (what exactly is hemp, anyway?) begins to lift and I start seeing things from a slightly more sober perspective. Perhaps, the green juice really is always greener on the other side. Lets take a look.