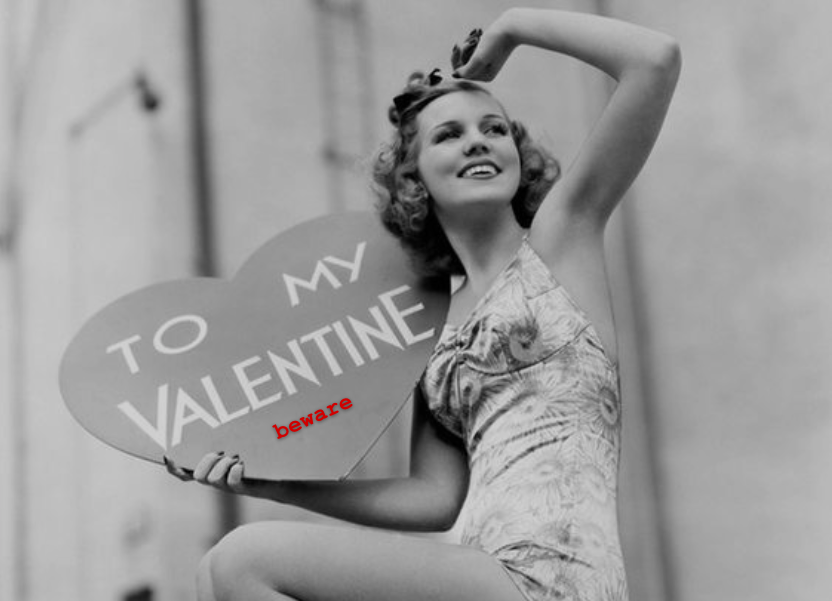 If you live in the Hallmark States of America, as I have the (dubious) fortune of doing these days, chances are that you can't swing a box of tampons without stumbling across what looks like the rose-toned projectile vomit of a cheap chocolate factory, masquerading as a manifesto of undying love.
(Wow, how bitter did that come out?!)
The truth is that, like most people past the age of sixteen, I could give two loads about Valentine's Day. (Pardon my soon-to-be-forgotten French.) For the couples, said fête implies obligatory relationship checkmarks in the form of last-minute dinner reservations and overpriced bouquets; for singles, it simply offers an excuse for an extra glass of wine or an extra Gucci splurge or whatever else Hallmark Holidays evoke in those who do not fall under their mass target range. Don't even get me started on the quadrillion-dollar Valentine's Day industry, annually serving up processed sugar and poorly-copywritten bullshit without a hint of remorse.
(But, seriously, how angry do I sound?! I am the ANTI-establishment! Like Rhianna!)